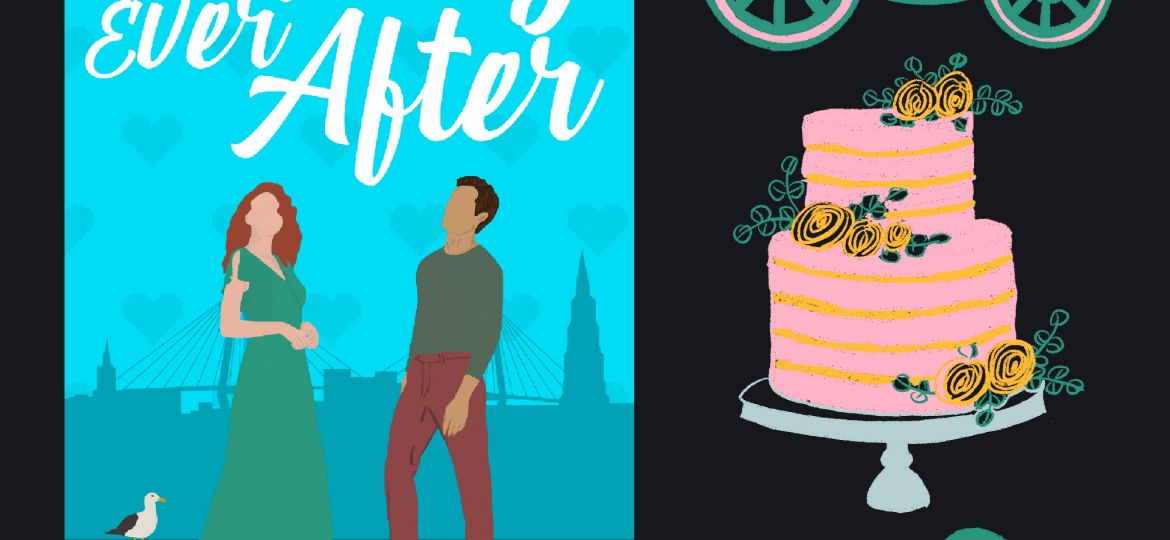 The super secret COVER REVEAL of PIXELY EVER AFTER has been leaked to my newsletter subscribers or 'devilishly handsome f**ks' as I like to call them and now, here is the official cover of PIXELY EVER AFTER, my enemies-to-lovers geeky gamer rom com (whew! try saying that 3X).

When can you expect this bad boy in your e-reader?
APRIL 6th!
Preorder? I don't need no stinkin' pre-order. We're dropping this on April f—king 6th like badasses (see scatterbrained indie author who is not firing on all cylinders).

If you're on my newsletter, watch your inbox for my email *gently* nudging you (like a drill sergeant) to 'Get your devilishly handsome asses over to Amazon and f**k up that rom-com Kindle chart!" Please☺️

If you're not signed up for my newsletter… what's the matta with you?! Don't you want to be entertained without doing any work?

Also, I illustrated the doodles to embody the whimsical nature of Pixely Ever After. Weddings. Gamers. Friendly (see Sexy) rivalry.
Call 'em 'pieces of flair'
Pretty niffy, right?
*Crickets*

The BLURB!

After an app she develops crashes and burns, Olive Peale tries her hand at the family business. Running a wedding venue can't be as hard as writing code… right?

As if juggling bridezillas and cheating grooms wasn't stressful enough, a rival venue swoops into town with fireworks, helicopter rentals, and a charming owner.

Wesley Belmont wants to be Olive's friend.
And maybe something more.
But what would an arrogant playboy like him want with a nerd like her?
Unless he's determined to put her out of business…

With her family business in trouble, Olive turns to her trusted gamer friend Culler for help.
Wesley and Culler are as different as night and day.
Culler would be the perfect ally against Wesley.
Culler is the perfect man, actually.
Except for one problem…
Olive doesn't know his name.
Has never seen his face.
Never met him in real life.
Until Culler suggests they meet.
And Olive discovers she's in for the surprise of her life.