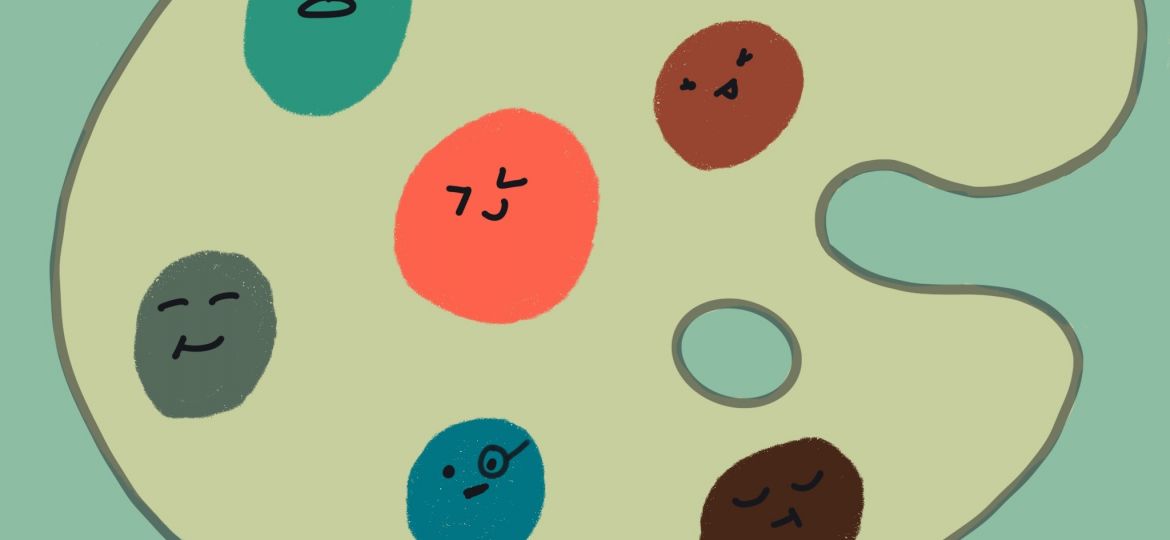 Exciting things are happening in the backend of my new book. And, this being Yours Truly, very disorganized things happening as well.
Feast your eyes on the color palette of the book cover of my upcoming geeky gamer rom com. I added the faces because this book is packed full of whimsy and will give you a taste of zany times to come.

So let's talk about goals. My goal as a writer is… rom com world domination. I secretly (now not-so-secretly) set my sights high and aim to achieve Sophie Kinsella (my hero) level craft. In fact, I aim to become millennial Sophie Kinsella X Janet Evanovich (I mentioned 'zany' for a reason, ya'll).

So what does that even look like?

Straighten up your side part, slip on your best skinny jeans, and… subscribe to my newsletter! 🤣👉

The day will come when I will inevitably write a book called 'Taken by the Tesla Billionaire who shorted GME' and you'll want to be the first to know about it. Much like newsletter subscribers will be the first to see my cover reveal because, guys! I finally have an email waiting to be sent, which is an accomplishment for a lazy f**k like me!