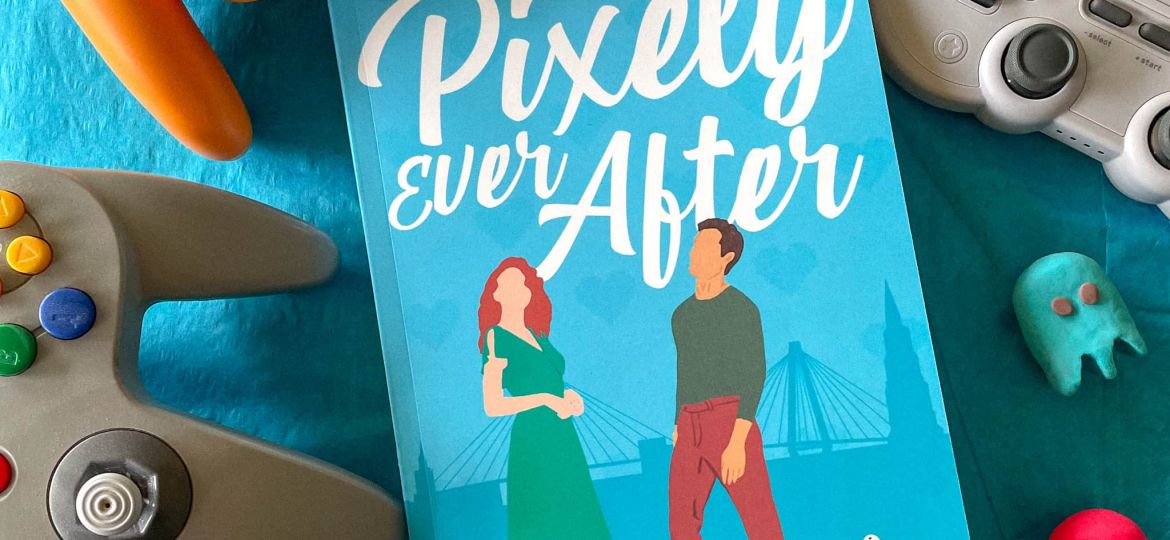 5 Juicy Tidbits about PIXELY EVER AFTER, my enemies-to-lovers gamer romantic comedy (coming 4/6/21!).

1. The N64 controller (pictured here) is briefly mentioned in the book and that middle prong IS super uncomfortable. Bad ergonomics as my main character Olive would say. Probably why GoldenEye is so hard to beat.

2. According to fellow author Sarah Adams' #therightmanchallenge, there's a trend of men on the right in rom com covers. See PIXELY'S cover. Check! Do men on the right really draw the eye?

3. I was inspired to write a gamer romance based on two real life stories, which I will tell you about in my next newsletter💌 so make sure you're subscribed!

4. I was also inspired by Game of Thrones reaction videos and some real life reactions (see 'over-reaction') of people I know. Curious about what I mean? —>

5. PIXELY EVER AFTER launches 4/6/21 and I intend it to make you feel like you're sipping on a cup of warm tea on a chilly day. ☕️
P.S. It's hard setting up #bookstagram shots when you're a stone cold minimalist. Fortunately, Eric is both a gamer and thankfully, not a minimalist when it comes collecting gaming equipment.